Bethany Home
Development is an aspect that cannot be overlooked when an Institution strives for progress. Bethany Gardens was a barren land ten years back. Now it looks like the "EDEN GARDEN". Many crops are cultivated in this garden. These include fruit trees like pomegranate, lemon, coconut, figs, gooseberry, cashew, mangoes, guavas and varieties of vegetables. The yield derived from this land is used for the upkeep of the Old Age Home. It is not only a Home but also a Community Centre indulging in various activities.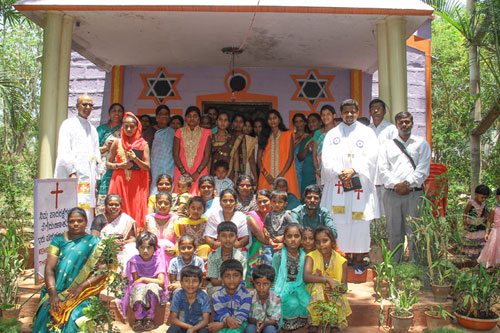 BETHANY  AGE HOME
For the past eight years, the old age home at Bethany has been a shelter to many destitute and abandoned aged people. Many were taken from the streets, whom their family and children had abandoned.
This home provides with free food, accommodation, clothing and medical aid to its inmates. We do our best to make them happy. They are longing for love and affection.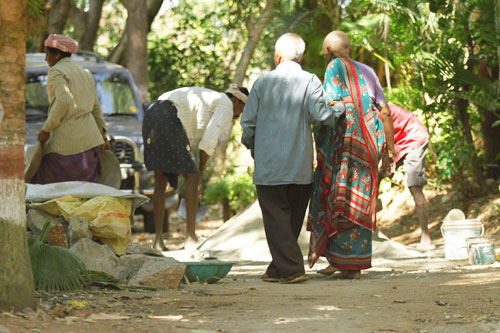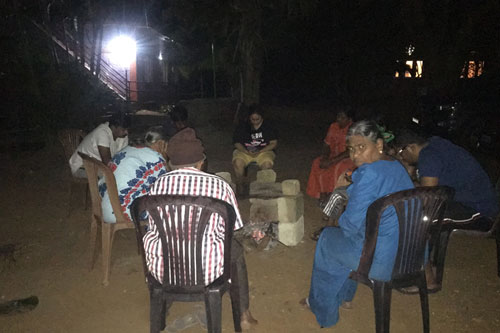 As of now, we can accommodate only Ten aged people. More funds are required to increase the strength of the inmates of this Home. The friends from Norway made this Home a much better one by providing for wooden cots and proper roofing.
To provide them a homely atmosphere and to keep them happy, we often have get-togethers and even campfires at nights. The fear of the future has vanished from their faces.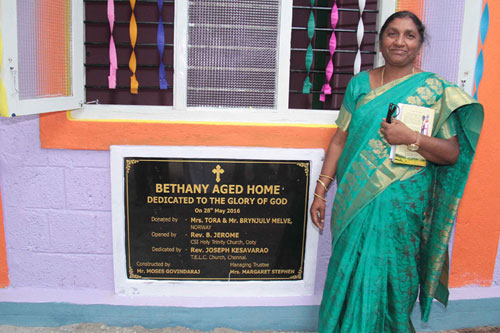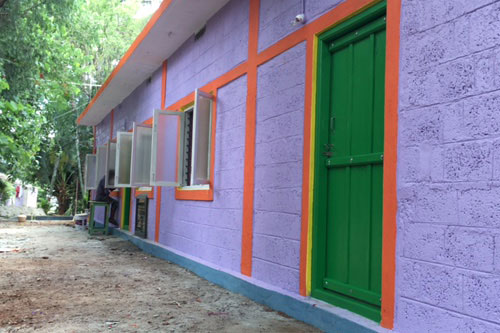 A grand burial is given when a death occurs. We have our own cemetery. It is not only a place of shelter, but a caring Centre for the good old people who were thrown into the streets by their own people.
In the Holy Scripture, it reads as, " He that hath pity upon the poor, lendeth unto the Lord; and that which he hath given will He pay him again." proverbs: 19:17
THE CHURCH OF "THE GOOD SHEPHERD"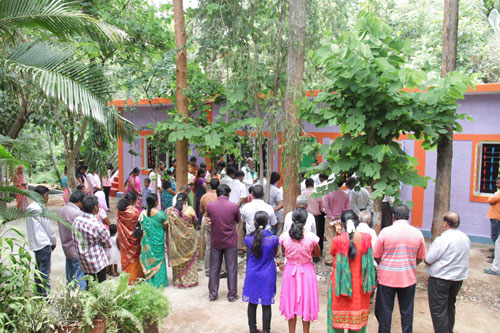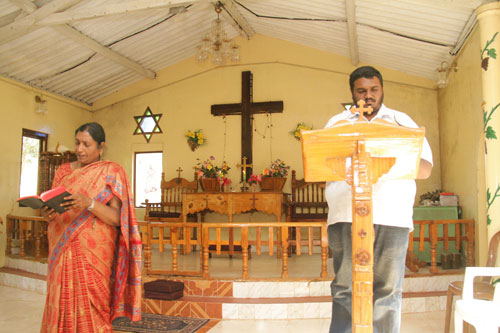 The beautiful Church of the Good Shepherd is situated in the middle of Bethany. This church was donated by Mrs. Effie Joyce of Chelsea, England.
It is not only a place of worship but also a place of peace and consolation. It is opened all the days and any one can come and pray, meditate. Every Sunday, divine services are conducted in the Church.

The church bell rings thrice a day (6a.m. – 12noon – 6p.m.) to pronounce the love of our Master. The cross in red colour reflects His presence and blessings in the villages around.