History
The Happy Home was started on 17th October 1976, by the late Rev. Joseph Nathaniel, with two destitute children. Before that  Rev. Joseph Nathaniel was at Shanthi Nilayam, Padanthorai, he was very close to the children of this home. They called Rev. Nathaniel as "Appa", meaning "Father".  In 1976 Rev. Nathaniel retired from his service and moved to udhagamandalam. Two Chetty boys, namely Velayutham Solomon and Rathinadoss, found it difficult to manage without Rev. Nathaniel at Shanthi Nilayam, and missed his gospel work (they used to carry the Gospel equipments). Both these boys, one day, landed at "Esther Villa" which shocked Rev. Nathaniel and he advised them to return back to Padanthorai. But the boys refused stubbornly. Rev. Nathaniel had no choice but to welcome these loving boys into his home.
The new children's home at Esther Villa started with these two Chetty boys, on the 17th of October 1976, on Rev. J. Nathaniel's 61st birthday. This home grew day by day and within a couple of months, the home had 14 children. This home has been named as " The Happy Home"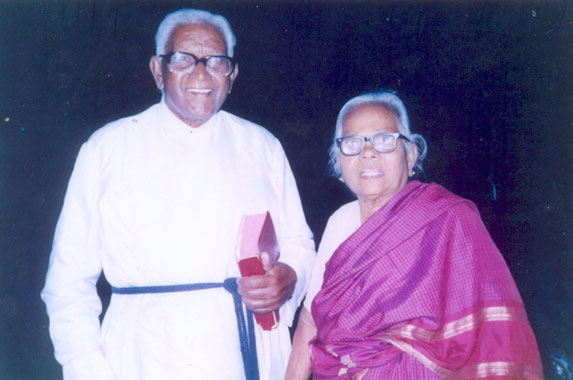 Bishop of Tranqubar mentioned as   
"The vision and the thought of Rev. Nathaniel about human concern is a very unique feature and a long line of dedicated, selfless service in making the Home really a happy one". - Bishop T. Aruldoss
The late Rev. Joseph Nathaniel worked among the tribes of the Nilgiri Hills and the downtrodden people of this area for more than 60 years till he died in the year 1997. In remembrance of his dedicated and remarkable service to humanity, this Happy Home has been registered as"FR. NATHANIEL'S CHARITABLE TRUST".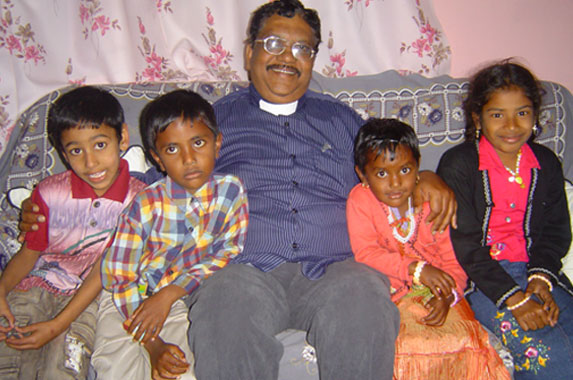 From 1990 Rev. Dr. Stephen Daniel took in charge of the home. He was a man of  humble and a lovable father. He was a scholar  with the Doctors degree in Divinity. He was a Christian priest and a charity worker. He was known for his social work among tribal's and rural areas for the past 40 years. He was partial visually challenged person. But his commitments towards the poor children and women are remarkable. Hundreds of children have received the light of education through this dedicated person.  He was serving the  poor and the needy people till his last breath. He died  on 7th December 2013.
His vision was to  "lit the light of education to the destitute children"