THE WINGS
  "Sustainable Activities For Children"
In Nilgiris illiteracy and social injustice are still prevailing. Many families are living under poverty line. Many families are deserted by the father and to earn an income the poor mothers make their children to go to work when they attain 10 or 12 years. The children used to work in hotels, petty shops, small industries, workshops and also even in houses with a very low wages. Due to this more than 80% of children are not receiving even the basic education. This again leads to an increase in the illiteracy. Some of the girl children indulge in prostitution and boys indulge in unlawful business.

Some children become an addict to tobacco, liquor and other bad habits. When we see the past years, the percentages of children who have indulged in anti social things are in the higher side. The strength in the schools have also come down enormously. We can see this situation mostly in the slum areas of the towns. Due to want of work many young children leave their families go to other town to earn their bread and support their family in a small way. All these things are due to lack of education to both parents and children.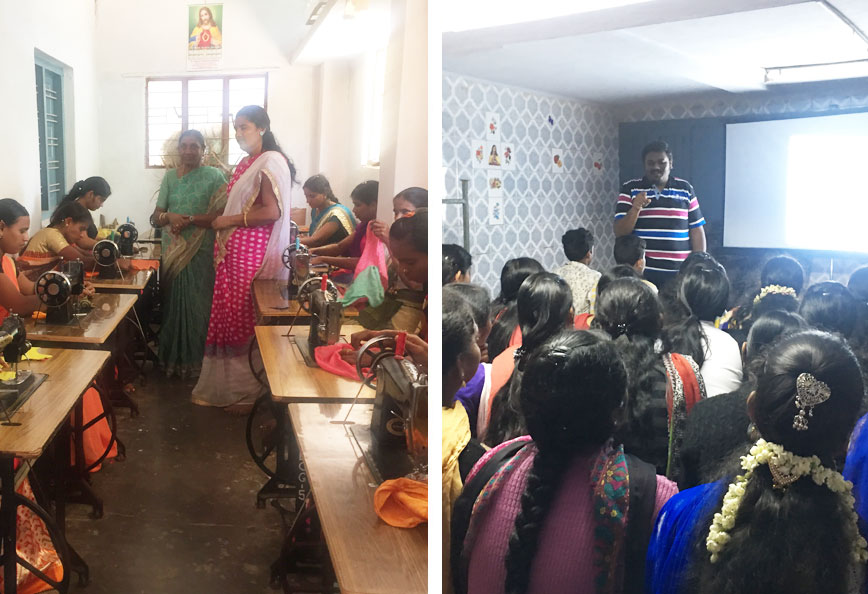 Through this project "The Wings" more that 50 children are sent to higher education like Ayur and Indian Medicines, Computer Course, Tailoring and Embroidery and Driving.
These children will finish their couser and they will get good job opportunity to start their life and  will become independent . If the mother is deserted, she will get nice treat from her child, We also provide the children and their mother with periodical medical checkups.