Our Aim
The Trust is working for the poor and underprivileged children, to give them shelter and education. Our vision is to bring them up as a good citizen to the society.
The aim of this institution is to relieve the human sufferings of some of the poor, neglected and destitute children below poverty line irrespective of cast, colour and religion. This institution is working very hard to provide some children with good education and help these children to reach certain standards in the society. This institution is very committed to prevent child labour and provide them with the basic education.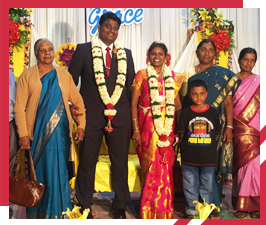 Preference is being given to orphans, neglected, semi-orphans and to children from broken families. Orphan children are taken care until they get married. Each and every child is given good education and this institution takes care till they are well settled in their life.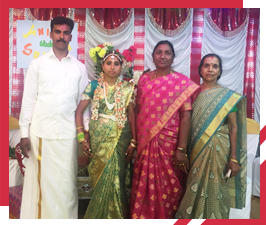 ---
Objectives
To uplift the poor families  to reach certain standards
To provide security and shelter to destitute children  
To provide food and shelter to destitute old aged people
To help the deserted mothers to become independent and earn their own bread to support their families
To conduct awareness camps on education and health care.  
---